I thought I'd do a fun post this week! Below you'll find The A-Z's of YA novels. In this list there are classics, recent releases, books coming out later this year and everything in between from fantasy to contemporary to award winners and New York Times Bestsellers. There's something on this list for everyone, including a few of my personal favorites! And, yes, a few of these are considered MG, but I couldn't resist including them :)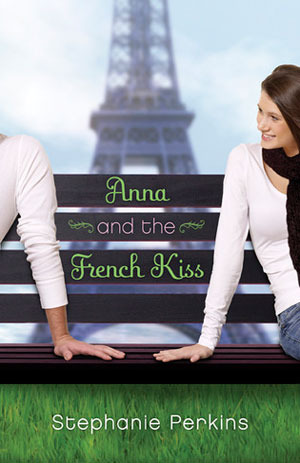 Anna and The French Kiss by Stephanie Perkins- In the first entry of Perkin's popular trilogy, Anna is shipped off to boarding school in Paris where she meets the charming Etienne St. Claire.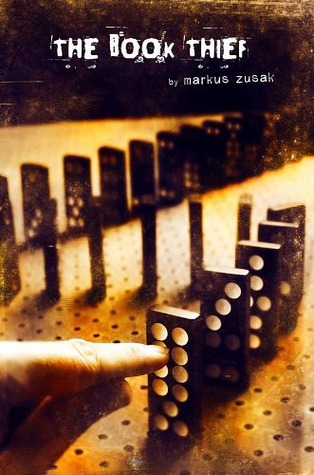 The Book Thief by Markus Zusak- This one was a #1 New York Times Bestseller and turned into a movie. It follows young Liesel in 1939 Nazi Germany as she learns to read, steals books from Nazi book burnings and shares them with her neighbors during bomb raids and the Jewish man hiding in her basement.
Code Name Verity by Elizabeth E. Wein- A Printz Honor book. When "Verity" is arrested by the Gestapo, she's sure she doesn't stand a chance. As a secret agent captured in enemy territory, she's living a spy's worst nightmare. Her Nazi interrogators give her a simple choice: reveal her mission or face a grisly execution.
Daughter of Smoke and Bone by Laini Taylor- Rich, beautiful world building in an angel and monster-filled Prague, a strong, artsy heroine, and star-crossed lovers caught in an epic war of worlds. One of my favorite YA fantasies!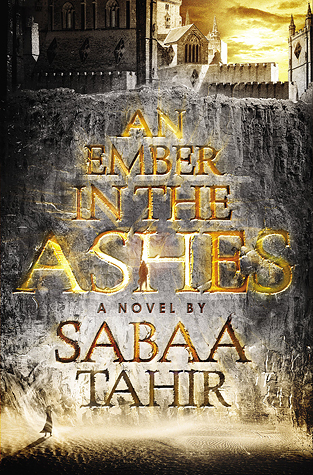 An Ember in the Ashes by Sabaa Tahir- I'm reading this one now and there is certainly a lot of buzz around this YA fantasy which pubs in April! It follows the story of a Scholar, Laia, who is searching for the resistance to save her brother from the the Martial Empire that rules her world, and Elias, a soldier for the Empire. The two cross paths and their choices will change the future of the empire.  It's been described, "… as cinematic as Gladiator and as high-stakes as Game of Thrones."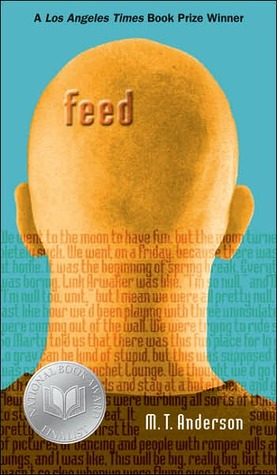 Feed by M.T. Anderson- Identity crises, consumerism, and star-crossed teenage love in a futuristic society where people connect to the Internet via feeds implanted in their brains. Feed has been compared to works by George Orwell, Anthony Burgess, and Kurt Vonnegut Jr. and was a National Book Award Finalist.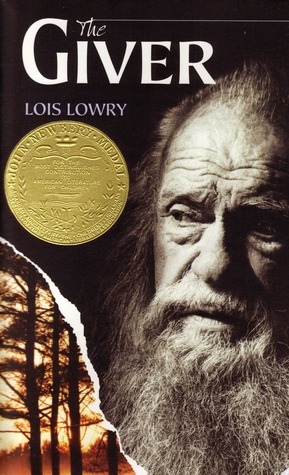 The Giver by Lois Lowry- Recently made into a movie, this is the book that many call one of the first dystopian novels. and won the Newbery medal in 1994. Once 12 year old Jonas becomes the Receiver of Memory he begins to learn the truth behind his seemingly utopian society.
Hatchet by Gary Paulsen- A Newbery Honor Book and a classic survival story about a boy who must learn to survive in the wilderness after his plane crashes.
If I Stay by Gayle Forman- One of my personal favorites of the last several years, If I Stay tells the story of Mia, a cellist with dreams of Julliard who falls in love with rocker Adam. When her family gets in a car accident, Mia is in a coma between the living and the dead and must decide whether she should stay or move on.
Just Listen by Sarah Dessen- Annabel has a pretty great life until everything changes. Her devastating secret is revealed through bits and pieces as the novel progresses and Annabel finds comfort in the very intense Owen. Sarah Dessen has written many novels for the teen set and this is another one of her greats!
Kiss, Kill, Vanish by Jessica Martinez- This is another story about a girl whose life is upturned. After one shocking moment, Valentina no longer knows who to trust, changes her identity and moves from Miami to Montreal. Here she poses for a young artist. Filled with betrayal and deception, this one promises an exiting read.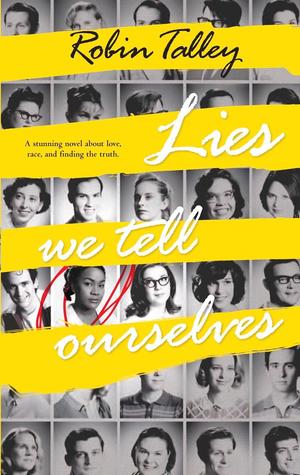 Lies We Tell Ourselves by Robin Talley- A 2014 release about two girls on the opposite sides of school segregation in the U.S. who form an uneasy friendship that turns into something more. This book has gotten a lot of buzz since its release and I'm looking forward to reading it!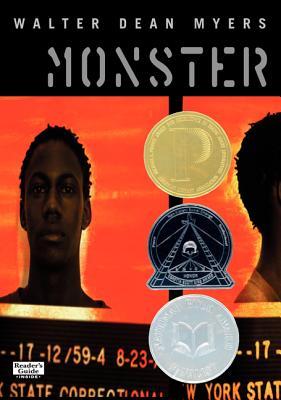 Monster by Walter Dean Myers- A National Book Award finalist, Coretta Scott King Honor Book and Winner of the Printz from acclaimed author Walter Dean Myers. Monster tells the story of Steve Harmon, a teenage boy in juvenile detention and on trial, and is presented as a screenplay. If you haven't read this one already, it's definitely a must read!
Nick and Norah's Infinite Playlist by Rachel Cohn and David Leviathan- This one was a New York Times Bestseller and became a movie. It tells the story of Nick and Norah, who don't seem to have much in common except for their taste in music and spend a night together trying to find a legendary band's secret show.
The Outsiders by S.E. Hinton- Called by many one of the first YA novels, The Outsiders also became a great movie with an all-star cast! It follows Ponyboy and his "greaser"brothers and friends and their rivalry with the rich kids. But, one night their fighting goes too far…
Perfect Chemistry by Simone Elkeles- Perfect Chemistry is a Romeo and Juliet style romance about two different people who fall in love and is another one of my favorites. Who doesn't love a star-crossed love story? This is the start of a series and each book follows a different Fuentes brother.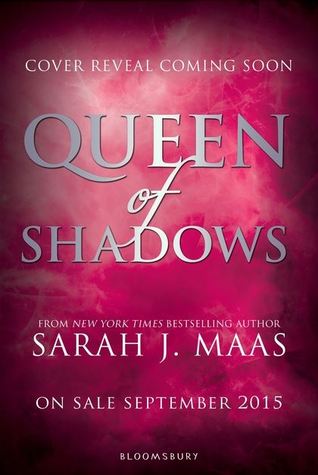 Queen of Shadows by Sarah J. Maas- The fourth entry in the New York Times bestselling fantasy Throne of Glass series comes out this September! Bloodthirsty for revenge on the two men responsible for destroying her life, and desperate to find out if the prince and his captain are safe, Celaena returns to Rifthold.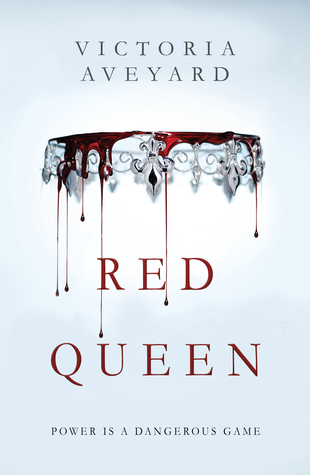 Red Queen by Victoria Aveyard- There seem to be a lot of books coming out this year with queen in the title! Red Queen came out earlier this month to much buzz and is on many 2015 to-read lists. I've heard it compared to Graceling and The Selection and it tells the story of a girl in a world divided by blood–the common red bloods and the elite silver bloods who have magical powers.
Sabriel by Garth Nix- Another fave! Garth Nix is a fantasy and story telling master. This is the start to the Abhorsen trilogy and just last year a prequel novel was released.  After her father goes missing, Sabriel must cross into the depths of the Old Kingdom where necromancers and the dead roam free to find him. She is accompanied by one of my favorite talking animal characters, the magical white cat, Mogget and a mage named Touchstone.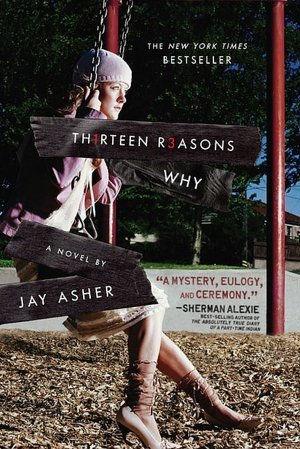 Thirteen Reasons Why by Jay Asher- Clay Jensen returns home from school to find a strange package with his name on it lying on his porch. Inside he discovers several cassette tapes recorded by Hannah Baker – his classmate and crush- who committed suicide two weeks earlier. Hannah's voice tells him that there are thirteen reasons why she decided to end her life. Clay is one of them. If he listens, he'll find out why.
Uglies by Scott Westerfeld- The Uglies series has more than 3 million books in print, has been translated into twenty-seven languages, and spent more than fifty weeks on the New York Times bestseller list. In Tally's futuristic world everyone is told they are ugly until they are 16 when they udnergo an operation that will turn them from "uglies" to "pretties."
Vanishing Girls by Lauren Oliver- Lauren Oliver is a big time New York Times Bestseller and writes a bit of everything from contemporary to dystopian from YA to MG. Vanishing Girls comes out next month and is about two sisters inexorably altered by a terrible accident. Then girls, including one of the sisters, start to go missing…
A Wrinkle in Time by Madeleine L'Engle- A classic novel and Newbery Medal winner that recently celebrated it's 50th anniversary! It so famously starts with, "It was a dark and stormy night…" and follows Meg, Charles and Calvin and their adventures in time and space.
XVI by Julia Karr- Books that start with X, as I'm sure you can imagine, are few and far between. This 2011 dystopian about a society where teenage girls are visibly branded as legal for sex is one of them. I have yet to check it out, but the twists on the genre and the murder mystery element might make this a good pick for anyone looking for a dystopian read with a fresh spin.
Yaqui Delgado Wants to Kick Your Ass by Meg Medina-  In this winner of the 2014 Pura Belpré Author Award, a Latina teen is targeted by a bully at her new school— and must discover resources she never knew she had.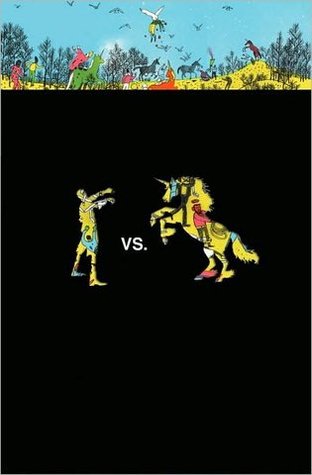 Zombies vs. Unicorns edited by Holly Black and Justine Larbalestier- This fun Anthology brings together authors such as Carrie Ryan, Cassandra Clare, Meg Cabot and Scott Westerfeld to answer the ultimate question: what's better, the zombie or the unicorn? As much as I love The Walking Dead and zombie spoof movies, I personally have to pick the unicorn :)
Hope you found something to love on this list. Have a great weekend!
Christa