As an agent, I am always reading both for pleasure and to keep up with market trends. It is a great way to relax at home, check this out if you don't believe me! My clients often ask me for reading suggestions so they can keep up as well. I thought I'd share my top 5 "to read" books for spring 2015. It is already shaping up to be a great year in publishing. Here are just a few of the books I'm looking forward to reading this year:
1. The Girl on the Train by Paula Hawkins (January 13, 2015, Riverhead) This commercial success has only been out a short time and is already topping the charts as well as my to read list. Fast pacing, unreliable narrators, twist and turns, it seems like this book has it all! Readers are comparing it to Gone Girl and I can't wait to see how it stacks up.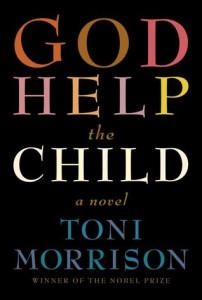 2. God Help The Child by Toni Morrison (April 21, 2015, Knopf) One of my all time favorite writers, no one can question Morrison's unparalleled skill and stunning prose. Some critics are already heralding this book as the best book of 2015. As one of the leading writers of our time this book is sure to be both a page turner and an incredibly insightful read.
3. Vanishing Girls by Lauren Oliver (March 20, 2015, HarperCollins) I can never resist a missing girl story, ever since reading The Face on the Milk Carton and The Girl in the Box growing up I've been utterly hooked. Since her big break out with Before I Fall Lauren Oliver has been well established in the world of YA and this book is already gathering a huge amount of buzz. I'm confident that Oliver can breathe new life into the missing girl refrain and I can't wait to read her take.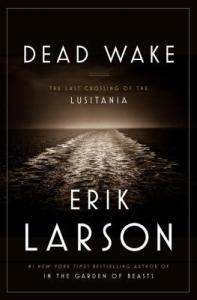 4. Dead Wake by Erik Larson (March 10, 2015, Crown) After his runaway success with The Devil in The White City I've been awaiting Larson's follow up and was thrilled to hear he would take on the sinking of the Lusitania. Perhaps one of the most famous disasters of all time, critics are saying that Larson's suspense driven style shines a new light on this well known tale.
5. My Sunshine Away by M.O. Walsh (February 10, 2015, Amy Einhorn Books) This book seems to hit all the right spots for me, coming of age, Louisiana flavor, gorgeous writing and a peek into the dark underbelly of society. Sounds like a hit in the making to me! With an incredibly impressive quote campaign including endorsements from writers like Kathryn Stockett and Anne Rice this debut is shaping up to be a breakout success.
Here's hoping these books live up to the hype. Happy reading in 2015!
Shira
@ShiraSHoffman